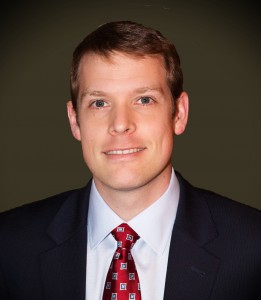 HICKORY LAW FIRM ANNOUNCES NEW PARTNER
 Young, Morphis, Bach & Taylor, LLP, a law firm serving western North Carolina for over 60 years, announced the addition of Timothy D. Swanson as partner in the firm.
 "Tim has an impressive track record as a litigator and is very perceptive in crafting winning solutions for complex problems.  We are pleased that Tim has chosen to take this next step in his career with our firm," stated Terry M. Taylor, Managing Partner.
Swanson, a Hickory native, practices in the firm's Hickory office, where he focuses on commercial and business litigation and real estate law.  Swanson also handles other legal matters such as insurance defense work, unfair trade practice disputes and Owner's Association lien filing and enforcement litigation.  When not practicing law, Tim enjoys spending time with his family, working on church related activities, running and golf. Swanson earned his Bachelor of Arts degree from Lenoir-Rhyne University in Hickory, Magna Cum Laude.  He received his Juris Doctorate from Campbell University.
Swanson is a member of numerous professional associations, including the Catawba County Bar Association, North Carolina Bar Association and American Bar Association.  See Mr. Swanson's full biography at:  www.hickorylaw.com/lawyers/timothy-d-swanson/
One of Hickory's oldest firms, Young, Morphis, Bach & Taylor, offers expertise in a broad range of practice areas, including, but not limited to Business and Corporation law; Taxation and Estate Planning; Real Property; Personal Injury claims; Civil and Real Property Litigation; Wills, Estate and Probate Law; Elder Law; Guardianship; Traffic Court; Criminal Law; Bankruptcy; Collections and Foreclosures; Employment Law; and Mediation.
The firm's other partners are Wayne M. Bach, Terry M. Taylor, Paul E. Culpepper, Kevin C. McIntosh and Jimmy R. Summerlin, Jr.
Young, Morphis, Bach & Taylor, LLP
828-322-4663